Buying and Selling on Facebook Marketplace in Nigeria
With several established online marketplace in Nigeria, like Jumia, Konga, Jiji and Nairaengine, One may ask if buying and selling on Facebook in Nigeria is necessary. The simple answer to this question is YES. As a newbie or advanced online merchant, your ultimate goal is to sell your products and the best way to do this is to get your products in front of as many potential customers as possible.
If you are already selling on other online marketplaces in Nigeria you should view Facebook Marketplace as an additional platform to boost your online sales and revenue. The question then will be how can you start selling on Facebook marketplace. Please follow the guide below to learn how to use Facebook Marketplace
To visit Marketplace, just tap on the shop icon at the bottom of the Facebook app and start exploring.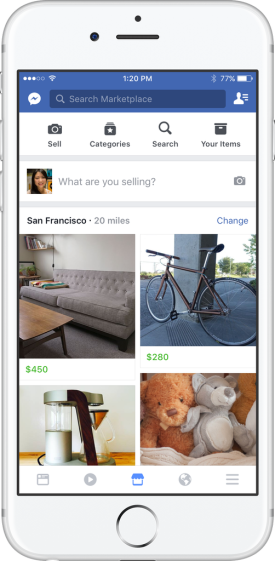 Discover Items for Sale Near You
Marketplace opens with photos of items that people near you have listed for sale. To find something specific, search at the top and filter your results by location, category or price. You can also browse what's available in a variety of categories such as Household, Electronics and Apparel. Use the built-in location tool to adjust the region you're looking in, or switch to a different city altogether.
When you find something interesting, tap on the image to see more details from the seller, including a product description, the name and profile photo of the seller, and their general location. You can also save the item to find it later.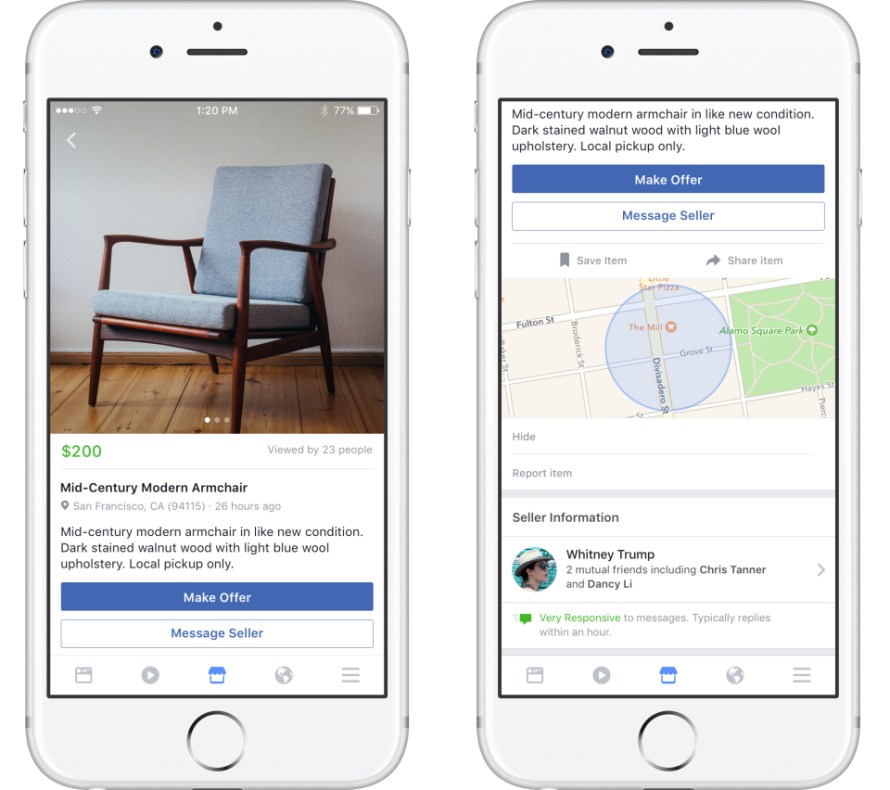 Decided that you want it? Send the seller a direct message from Marketplace to tell them you're interested and make an offer. From that point on, you and the seller can work out the details in any way you choose. Facebook does not facilitate the payment or delivery of items in Marketplace.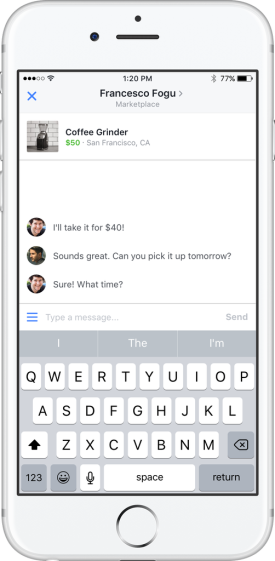 Post Items for Sale in Just a Few Steps
Selling an item in Marketplace is just as easy as browsing for one. Simply:
Take a photo of your item, or add it from your camera roll
Enter a product name, description and price
Confirm your location and select a category
Post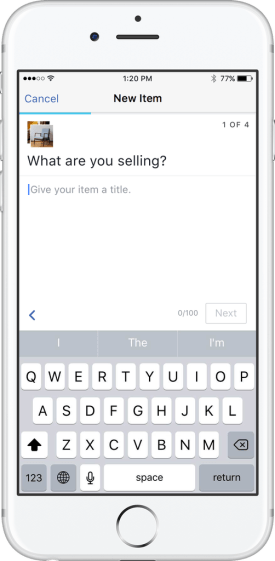 Now anyone looking in your area can find your item and message you if they want to buy it. You can also choose to post to Marketplace and a specific buy and sell group at the same time.
To keep track of all of your current and past transactions in Marketplace, visit the Your Items section. There, you can view your saved items, products you've posted for sale, and all your messages with people.
How to Sell Item in Facebook Marketplace
Source: Facebook community